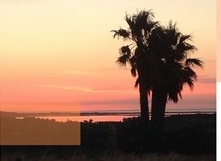 13 Jan

Gay novel "La vie apporte ce qu'on attend d'elle"

Marc Detingry has written a gay novel as a free downloadable e-book.
Here is the summary:
The story is first presented from the perspective of an anonymous lead narrator in his sixties and begins as he wanders the streets of the city after just being dumped by his wife. Although they had daily arguments, he was still attached to Estelle and now feels lonely.
At the bend of a street, he enters a bar and meets Alain, to whom, to his amazement, he feels an immediate attraction. This improbable encounter is the focal point of the novel and a discovery of oneself and the other that materializes as much in the bedroom as in the regions of the Mediterranean that they explore together. For the narrator, it is in particular the somewhat disconcerting realization that he can constitute an object of desire, a feeling which had never really inhabited him before rubbing shoulders with Alain and feeling the warm breath of his caresses.

Devoid of dialogues, the novel advances to the rhythm of reflections, reminiscences and descriptions. One might fear that this would weigh down the reading, but the narrator on the contrary strives to maintain a constant, albeit nonchalant, pace.
You can download the book here.
We wish you good reading!